The snow is finally starting to melt, and you know what that means: we're now at the start of Spring Break season. It's that glorious time of year when most college students head for the beach to binge-drink and then make decisions they'll probably regret once they sober up and notice every drunken action they forgot about is up on YouTube for all to see.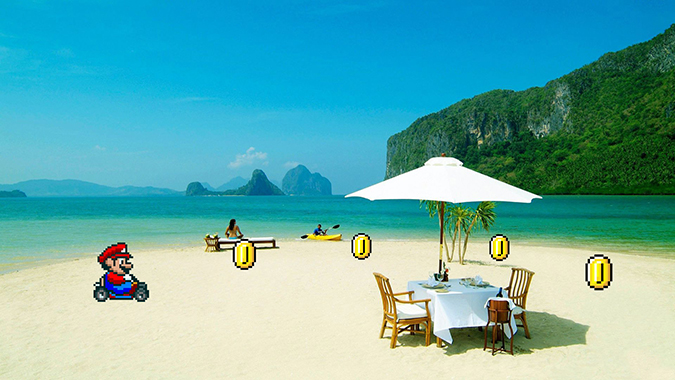 I get it; this is probably not the ideal Spring Break trip you had in mind. Those people getting wasted at Venice Beach probably think you're just going to sit inside playing video games during your Spring Break week, right? Well guess what? Just because we like to play video games doesn't mean we can't have our own amazing Spring Break adventures! Here are a few ideas to get you started on your Gamer Spring Break of the Century:
Bar crawl? How about an ARCADE CRAWL??
There are still some amazing places to game across the country, technological wonderlands left over from the Golden Age of the Arcade. I'd first recommend Funspot, an arcade in Laconia, New Hampshire, right near where I grew up. Funspot boasts a world record-setting collection of retro arcade games. It really is the place to try out some of arcade gaming's greatest.
If you're looking for a bit of history along with your games, then you may want to check out the International Center for the History of Electronic Games in Rochester, NY. It's a museum dedicated to gaming history, and also has a modest collection of playable games outside the many glass cases full of gaming artifacts.
Of course, if you want to combine the traditional Spring Break experience with some geekery, look around for gaming bars that feature full arcades right next to counters serving cocktails themed to various games. The Drunken Moogle has a whole list of gamer bars around the world; take a look to see if there are any near you!
Travel the world, gamer-style!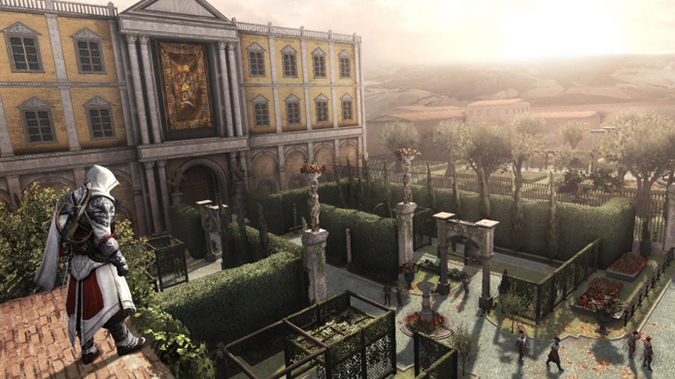 You've been to so many exotic locations in the virtual realm. Why not visit the real places that inspired those fantastic landscapes? For starters, spend a few days seeing some famous locations in Los Angeles; it'll blow your mind seeing how Rockstar meticulously recreated many of those famous landmarks in Grand Theft Auto V. Then, if you're like me and are as much a history nerd as you are a proud gamer, how about checking out some of the places around the world that can give you historical context to your favorite games? Assassin's Creed fans will have a blast traversing around Rome, and if you like God of War how about visiting the ruins of ancient Greece?
Alternately, if you're more interested in the technology aspect of gaming, Akihabara, Japan, is probably the place for you. It's a technological wonderland in Japan that attracts tourists using its many shops specializing in niche electronics, from video games and consoles to fluorescent lighting.
Rent out a beach or park and have your own geeky outing!
Beat the typical partiers to it by booking early, and you can have yourself your own battlefield for a day or two. Beachside Nerf wars or larping in the woods is always a great way to get out and get some exercise with your fellow gamer friends. Heck, you can even take it one step further by lighting a campfire at night and busting out the stereo to have your own gaming-themed DANCE PARTY!! Remix websites across the Internet such as OverClocked ReMix will give you the means to blast dance remixes of your favorite video game tunes well into the wee hours of the morning.
And the best part about having an epic Spring Break trip like one of these? You won't wake up to any embarrassing videos on YouTube of you dancing to Whitney Houston on a table wearing nothing but your underwear.
The Minus World is written by Steven Brasley. You can keep up with his thoughts on gaming via 
Twitter
.