Hey there, Internet. It's been a while, mostly because I've been reworking the structure of this column (again). As I spend more and more time writing for sites other than my own, I've had less of an opportunity to put stuff together for this column. The good news is that I've worked out a format that should be easy enough to keep up with, even when faced with an expanded number of writing gigs.
This Week in Anime will continue to run each week, but I'll be ditching the mix of news and mini-reviews that used to define this column. Instead, TWiA will be a short, weekly blast of whatever's occupying the anime and manga sections of my brain at the moment. If I come across a topic that needs a more in-depth look, I'll reactivate the old Kawaii Overthink column. Expect that to run about once a month.
Anyway, enough housekeeping. It's time for This Week in Anime.
Winter 2015 First Impressions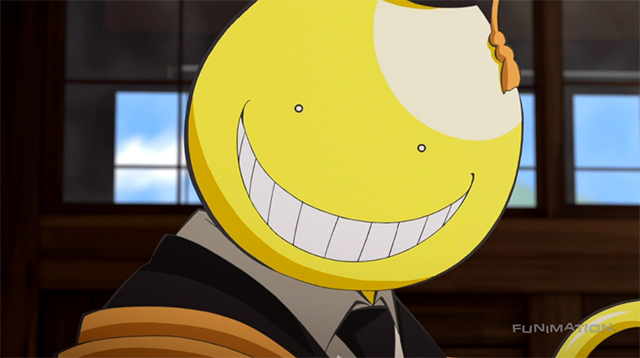 We're a couple of weeks into the winter anime season, which means it's time to start making some early calls on what's worth watching. Rather than putting together an almighty list of the best new shows with an average of just two episodes to go on, I figured I'd organize things by interest instead.
If you like explosions and action scenes…
The safest bet for action fans this season seems to be Durarara!! X2, if only because of its pedigree. It's been a while, but the original still stands out as a stylish mix of eccentric characters and super-powered fight scenes. Whenever it managed to fire on all cylinders, Durarara easily tapped into that inexplicable sense of "cool" that defines so many popular titles. If this sequel series can recapture that magic, it'll be a hit.
Speaking of sequels, the new season of Tokyo Ghoul seems to be going down well with that show's fans. I never got around to finishing the first season, though, so I'll have to sit that one out. Kantai Collection has a shot at being this season's dark horse in the action genre, but a lot of its appeal depends on viewers having played the game it's based on.
If your dungeon needs a few more dragons…
Despite its obnoxious title, Maria the Virgin Witch looks like a potential hit for fans of the fantasy genre. The first episode serves up some compelling characters and an interesting mix of outright magic and historical fiction. If it can maintain that writing quality over the course of the season, it should do just fine.
Log Horizon continues to do its thing, though I'm dozens of episodes behind on that one. I've also heard some good things about Yona of the Dawn, which continues into this season.
If you need a weekly dose of comedy…
Assassination Classroom is the early favorite here, with a charismatic cartoon mutant teaching a class of problem teens. Koro Sensei is perhaps my favorite new character of the season, and he's carrying the show single-handedly at the moment. It's got a handful of issues to iron out, but Assassination Classroom promises to be a stupid amount of fun.
Two riskier bets are Saekano and Cute High Earth Defense Club LOVE, both of which have plenty of potential but could just as easily wear out their premises within a few weeks. Their first episodes made me laugh, so I'll give 'em a shot.
If you enjoy having your brain explode…
Death Parade just might make up for this season's lack of new Mushi-shi episodes. It's a tough series to explain without spoiling the fantastic pilot episode, so I'll just stop here and tell you to watch it. Yurikuma Arashi is also drawing a fair amount of buzz, but I'll be keeping that one on the shelf until I get a chance to watch some of its director's earlier work.
There, that should be enough anime to consume every second of your free time for the next ten weeks. Enjoy!
This Week in Anime is hastily cobbled together by Paul Jensen. You can follow his ramblings about anime and manga on Twitter. Check back every Monday for new articles.