It's that time of the season once again: the time when anime fans cram their schedules full of more shows than any reasonable person could possibly watch.  Most folks will soon scale things back as it becomes clear what is and isn't worth watching, but for now we're still all caught up in the manic flood of possibilities.  Just to make everyone's lives that much more difficult, here's a list of five new shows with tons of potential to fill up your queue this spring.
Universal Appeal: The World is Still Beautiful
As more and more shows make a point of playing exclusively to a particular section of anime fandom, it's nice to see a series with as broad an appeal as The World is Still Beautiful.  The fantasy premise of a princess from a tiny country marrying a powerful king has been used plenty of times, but this show quickly stands out on merit.  On their own, the heroine is immediately charismatic and the hero is intriguingly flawed.  Together, they have the kind of excellent chemistry that can carry a series all on its own.  Add a solid mix of humor and drama, toss in a bit of political intrigue, and the result is hard not to like.  The World is Still Beautiful has the potential to connect with quite a large audience, and is easy to recommend to just about anyone. US viewers can catch the simulcast on Crunchyroll.
Strong Sequel: Mushi-shi: The Next Chapter
While the other titles on this list were pleasant surprises for me, there was never any doubt that the new season of Mushi-shi would make this list.  The original manga and 2005 anime adaptation are both absolutely fantastic, and this latest iteration appears to have what it takes to live up to that standard.  Not unlike a Japanese folklore version of The Twilight Zone, Mushi-shi presents episodic stories of mysterious life forms called Mushi and the effects they have on humans.  Each episode can be tragic, uplifting, or even horrifying, but the series always manages to be both creative and intelligent.  Come for the beautiful visuals, stay for the clever insights into human nature. The show is available through Crunchyroll and Daisuki.
Substance Over Style: Ping Pong the Animation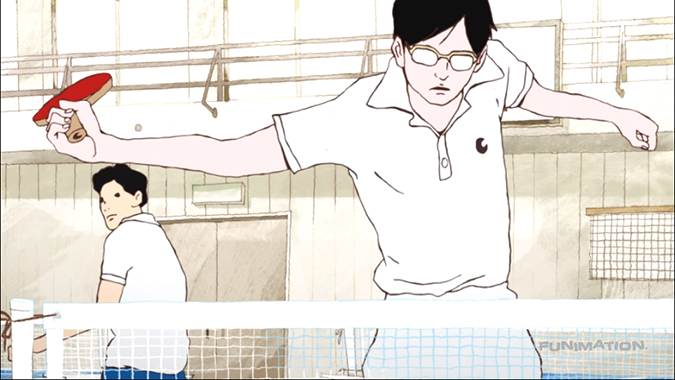 Not unlike the controversial Flowers of Evil, Ping Pong employs an unusual yet fluid animation style that can be off-putting at first glance.  However, I found myself forgetting all about its looks by the end of the first episode thanks to the show's impressive ability to build a compelling narrative and set of characters.  While I enjoy the over-the-top approach of more typical sports anime like this season's Haikyu!!, Ping Pong stands out by not needing any of the genre's usual crutches.  There are no flashy special moves or spiky-haired heroes aiming to be the best in the world.  Instead, Ping Pong quickly establishes a number of real human conflicts between characters that feel like more than just the usual archetypes.  Check it out if you're looking for something different from the usual sports shows. Funimation is handling the US simulcast for this one.
Biggest Surprise: One Week Friends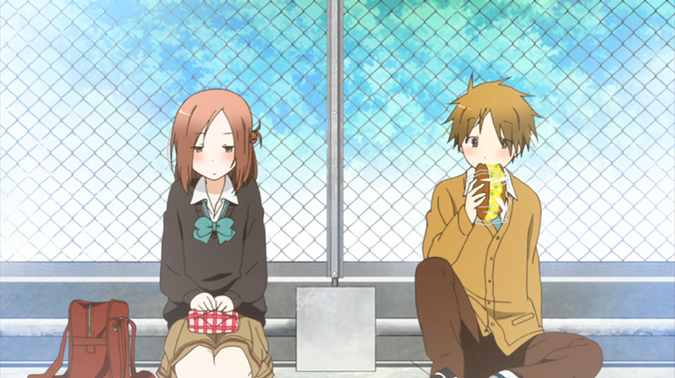 With the kind of premise one might expect from a lousy date movie, One Week Friends sets itself up for plenty of cynical eye-rolls from potential viewers.  Its teenage heroine loses all memories of her friends at the beginning of each week.  Undeterred by this credulity-straining premise, one of her classmates does his best to befriend her, even if it means starting from square one every Monday.  What should've been a sappy and underwhelming show caught me off guard with solid writing and genuine emotional depth.  If it can continue developing its characters and keep from going off the rom-com rails, One Week Friends could be the biggest surprise of the season. Sentai Filmworks and Crunchyroll both have the license for this series.
Built to Succeed: Mekakucity Actors
I very nearly put Nanana's Buried Treasure or Captain Earth on this list, but Mekakucity Actors came in at the last second and stole my interest by a slim margin.  Combining the visual style of Bakemonogatari with an ensemble cast reminiscent of Durarara!, Actors checks all the boxes when it comes to things that draw in anime fans.  A snarky shut-in hero with an Artifical Intelligence girl living in his computer.  Morally ambiguous, hood-wearing supernatural vigilantes.  Hints of a potentially sinister big picture.  Throw in a strong sense of style, and you've got all the right ingredients for a fan-favorite series.  Mekakucity Actors is heavily loaded with potential, and it's hard to believe that it won't deliver at least reasonably well.  All aboard the bandwagon! Actors is available all over the Internet, including Crunchyroll, Hulu, and Daisuki.
Between some solid continuations from the winter season and a promising group of new titles, this looks like a good spring for anime.  I look forward to being proven completely wrong about which shows end up being the best.
Kawaii Overthink is written by Paul Jensen. You can follow his ramblings about anime on Twitter. Check back every Wednesday for new articles.