Winter's not a great time to be a racing fan.  Tracks go quiet as cars are retired to their team headquarters, while engineers dream of new aerodynamic improvements.  To keep us all entertained while we wait for green flags to start waving, I'll be writing season previews for some of next year's most entertaining racing disciplines.  First up: the IZOD IndyCar series.
What is it?
Easily the most recognized form of open-cockpit racing in the US, IndyCar takes place on a variety of oval tracks, temporary street circuits, and permanent road courses.  All drivers use the same core chassis, with a choice between Honda and Chevrolet engines.  It's up to the teams to adjust the cars' aerodynamic and mechanical setups to adapt to the demands of each race.  A team can employ multiple drivers and send multiple cars to the grid, but only one driver can win the championship.
Why should I care?
IndyCar is an extremely competitive sport.  During the past few seasons, the championship has been so close that the winner wasn't decided until the final race.  There's an international cast of extremely talented drivers, many racing for teams with decades of rivalry between them.  Because everyone is using the same cars, any team that gets their setup right has a good shot at winning a race.  There's a wide variety of tracks, with the Indy 500 standing out as the most famous and prestigious race on the calendar.  The rules and technology are far less complicated than those in Formula One, making IndyCar the easier of the two open-wheel series to understand.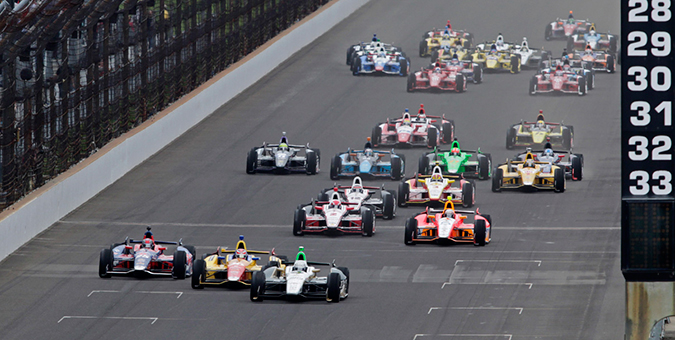 What's new this year?
2014 won't see any major rule changes in IndyCar, but there are a handful of big stories as far as the tracks and drivers go.  Last year's double-header races will return, as will the fascinating triangle circuit at Pocono.  The Indianapolis Grand Prix circuit will come back into use, with the infield track hosting a race two weeks before the Indy 500.  The sport will gain a famous driver in Juan Pablo Montoya, but will unfortunately lose another with the retirement of Dario Franchitti.  The "silly season" of drivers changing teams isn't quite over yet, so we may still have a few surprises before the first race on March 30th.
Who's going to win?
Honestly, I haven't got a clue.  Between past champions and talented up-and-comers, at least half the drivers in the sport have a shot at winning the title this year.  If I were a betting man, my money would be on Simon Pagenaud, the increasingly impressive French driver with a background in endurance racing.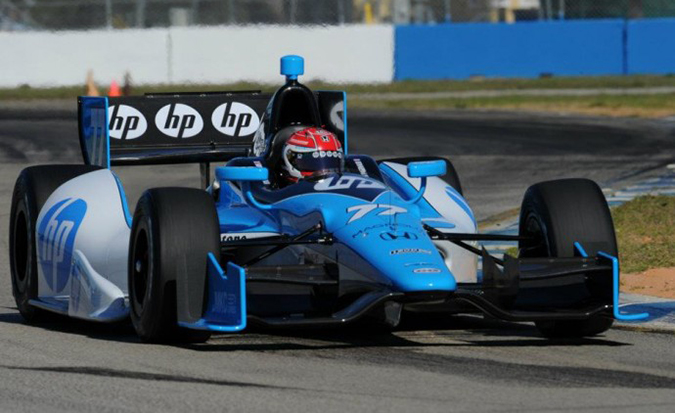 How can I watch it?
Much like last year, coverage of the 2014 season will be split between NBC Sports and ABC.  Of course, since the entire season takes place in the US and Canada, you could also just go watch a race in person, you lazy bum.
Pit Box One is written by Paul Jensen. You can follow his thoughts on video games and motor racing on 
Twitter
.