Ahh, December… The month when we all look forward to what games will lie beneath our Christmas trees… When we also look back at gaming's past year… and immediately feel embarrassed with how gaming culture is represented in other forms of media.
I'm talking about the Spike Video Game Awards, which for ten years served as an awkward look at how cable TV believes gaming culture should be accurately portrayed (spoiler alert: they were very, very wrong). The award show's decade-long run culminated in last year's re-branded "VGX" awards, which was easily the biggest mistake Spike ever made with video game news coverage. Hosted by a disinterested Joel McHale who spent the entire three-jour broadcast ripping on gaming culture with a snarky attitude, among other problems, the VGX was without a doubt a train wreck.
This year, things are changing. Last month, Spike announced they are dropping the Video Game Awards from their programming. That same day, former G4 and Spike Video Game Awards host Geoff Keighley announced he is producing what he calls "a new independent celebration of [the gaming] industry." Keighley promises "The Game Awards 2014," streaming online Friday night, will "show the world the power of games."
At first glance, Keighley might be onto something with his new gaming awards show. A panel of 28 judges representing various media outlets from around the world picked all nominees and winners, from major categories like Game of the Year and Developer of the Year to smaller but significant categories like Best Independent Game, Best Soundtrack and Best Shooter. This is a huge difference from Spike's procedures, which allowed viewers themselves to vote. This often led to more mainstream games, like Grand Theft Auto V, earning victory over lesser-known titles of higher artistic merit.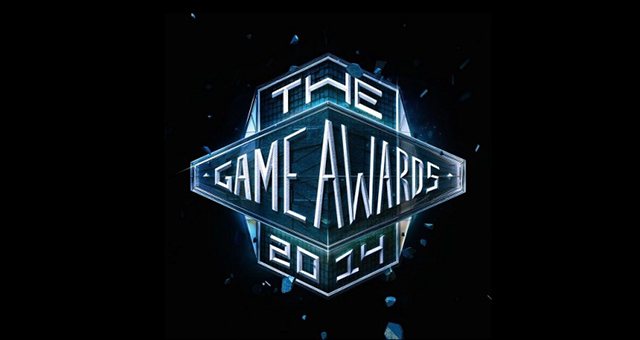 Viewers can participate too, however, voting in a few community categories, picking their favorite eSports players, YouTube personalities, and even Most Anticipated Game, a major category that can only be determined through participation from the audience. Overall, the strategy for who decides what category is far more fair and balanced than in the past.
But "The Game Awards 2014" is not going to be successful solely on these category decisions, nor because Reggie Fils-Aime, Hideo Kojima, Phil Spencer, Valve, Rockstar, and many others signed on as advisors to the show. It all comes down to presentation. If Geoff Keighley really hopes "Games Will Rise" from this show, there are a few things he should keep in mind going into Friday:
Celebrate the developers who work hard to make games possible.
One gaming event that stood out to me this year was the Nintendo Direct broadcast during E3. This particular Nintendo Direct had several segments in which the House of Mario's many developers talked into the camera about their latest projects. You saw firsthand the pure passion that went into making some new and upcoming Nintendo titles, like Hyrule Warriors and Yoshi's Wooly World. Video game award shows need so much more of this, a chance for the people behind the pixels and polygons to shine. Even if it is as simple as giving time for acceptance speeches, or having more live shots of developers watching their nominations get announced, "The Game Awards 2014" could give those who work hard on our games a few moments of fame, which they definitely deserve.
Don't appeal to one particular kind of gamer, but to gaming culture as a whole.
For too long, Spike tried to appeal to the stereotypical Mountain Dew-chugging, Dorito-munching "bro" gamer with its video game award shows. There are all kinds of gamers playing today, from families racing together in Mario Kart and indie game fans to nostalgic retro gamers and, yes, even those n00b-rekin 360-no-scopers. Gaming has expanded into a much wider audience, with various genres enjoyed by different kinds of people. The Grammy Awards offer something for every kind of music lover, from rock enthusiasts to pop, country and R&B. Why can't a video game award show do the same?
Furthermore, no matter who watches, it is important to create an environment that does welcome all kinds of gamers. Degrading and stereotyping your core audience in the way Joel McHale did at the VGX last year is certainly not a way to gain repeat viewers, or any respect for gaming culture in general.
Fewer commercials, more celebration of great games and the people who made them.
Past award shows by Spike had a serious problem with needing to fill content. Often they resorted to segments that sound innocent enough: a game trailer here, a developer interview there. The problem: every one of these segments was a blatant commercial for a game. Now in order to fund these types of shows, commercials have to happen, which is why I'm not upset that Geoff Keighley is promising several new trailers will air during "The Game Awards 2014." What needs to change is filling time with commercialized fluff in a show where we expect to see awards given out for achievements in gaming. Award shows are meant to highlight the latest and greatest, not jump forward to what a developer is working on next. Doing so makes the show feel rushed and out of focus. Keep the focus on the people and games nominated that night; show us why they are so great and why we should appreciate them.
Treat video games like the serious art form they truly are.
If the Academy Awards treated movies in the same way that Spike treated video games for ten years, Best Picture would go to the latest Transformers movie each year. If video games are to be respected as an art form, then gaming media first has to treat them as such. There are many amazing games beyond Call of Duty that can be equated to high art, games with amazing stories, character development, music and art direction; games with unique gameplay mechanics or even games that step so far away from your typical story structure that you're forced to stop and think. If "The Game Awards 2014" can succeed in highlighting groundbreaking artistic achievements in games rather than highlighting what games sell the most copies, it would be a huge achievement that would put games on a much higher pedestal alongside other forms of media.
Games have strived for this for some time, but still some media circles consider them to be too immature. This Friday could change some of that with the proper presentation. It is time for video games to truly have their own Oscars; Tonys; Grammys; Emmys. It is time to treat amazing, mind-blowing, artistic games and the developers who make them with the respect they deserve. Spike may have given gaming a bad reputation on television for the past ten years, but now we have a chance to put a dent in that image.
Now all we have to do is give this a watch, and see if Geoff Keighley can do us justice.
The Minus World is written by Steven Brasley. You can keep up with his thoughts on gaming via Twitter. Check back every Tuesday for new articles.