One of the biggest announcements from Sony's mega-press conference this weekend really got the crowd pumped up: Street Fighter V is on its way…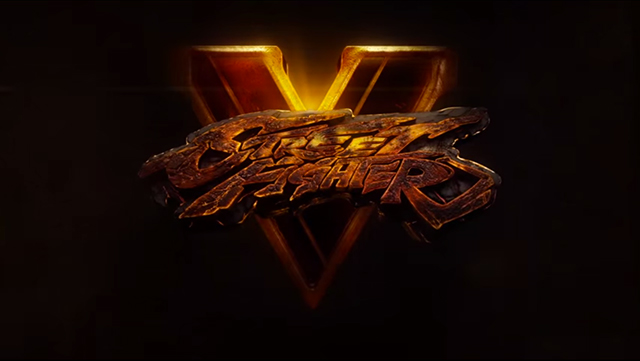 …But you can only throw those sweet next-gen Hadoukens on the PC and PlayStation 4. Sorry, Microsoft and Nintendo fans.
Nevertheless, the crowd at Sony's event didn't seem to mind the console exclusivity for the next installment of the beloved fighting game. Surprisingly, Xbox head Phil Spencer encouraged Sony's move as well:
@BRUSH0GUN I'd love it if XBOX fans could play all the games, but business just makes some deals happen. It's all part of competition.

— Phil Spencer (@XboxP3) December 6, 2014
Indeed, making Street Fighter V a PlayStation-exclusive game will stir up some good competition. Especially now that each of the big three console developers have their own exclusive fighting games; the Xbox One has Killer Instinct, the Wii U Super Smash Bros., on top of Sony's latest announcement.
We have now fully entered the next stage of the next-gen console wars. A little more than a year after the launches of both the PlayStation 4 and Xbox One, we now have a new battle raging: the race for high-profile exclusives. But this time, console exclusives are not just made up of entirely new properties. Rather, some of the most beloved game franchises in history are taking sides.
And focusing on making classic game series exclusive instead of new IPs definitely comes with some perks for console developers. First, and most obvious, is the brand recognition. As a pioneering title in the fighting game genre, Street Fighter definitely has a large flock of fans. Killer Instinct and Super Smash Bros. are also in similar situations, having developed long-standing reputations. Loyal fans for any of these three games would buy their respective consoles simply to play the next installment.
Additionally, and arguably the best part of this sudden emphasis on console-exclusive classic reboots and sequels, is now more than ever developers will be pressured to bring out the very best in their exclusive classic IP lineups. Compared to selling new IPs to gaming audiences, which could be a hit-or-miss situation, rebooting a classic game in a big way could have a much larger impact on sales, much faster. The source material is there, the fanbase is there, still intact, waiting for a new Banjo-Kazooie that doesn't have cars, or a new Conker that actually is his own game and not a cameo in a sandbox (see where I'm going here, Microsoft?). Nintendo is already catching on to the power of bringing back some of its classic franchises, with the promise of a new Star Fox, and perhaps even more, on the horizon. Phil Spencer says Microsoft will continue to polish Killer Instinct. Sony is really banking on some success from its Street Fighter deal with Capcom.
It is hard to believe there was so much excitement over Sony's Street Fighter V announcement, knowing that the game will be exclusive to only one console. But that is just what Sony wants, and just what every other developer hopes for with their exclusive titles. The next great battle of this generation's console wars will definitely be exciting. With big franchises now declaring their loyalty to only one system, we could see fans making beelines back and forth among the Wii U, Xbox One and PlayStation 4, all to play the latest and greatest in their favorite classic game series.
It's kind of like Street Fighter – one epic fight for ultimate victory.
The Minus World is written by Steven Brasley. You can keep up with his thoughts on gaming via Twitter. Check back every Tuesday for new articles.