Welcome back once again to Channel Chaser! I've been looking over the lineup of new shows for this fall, and man, is there some exciting stuff coming up. Everything from cop dramas to comic book adaptations, fantasy adventures and sitcoms is getting a makeover this year, and with some pretty great actors as well.
So this week, I thought I'd take you on a little tour through the upcoming shows that I think are worth discussing and give you my two cents on what they're all about. Read on!
The Good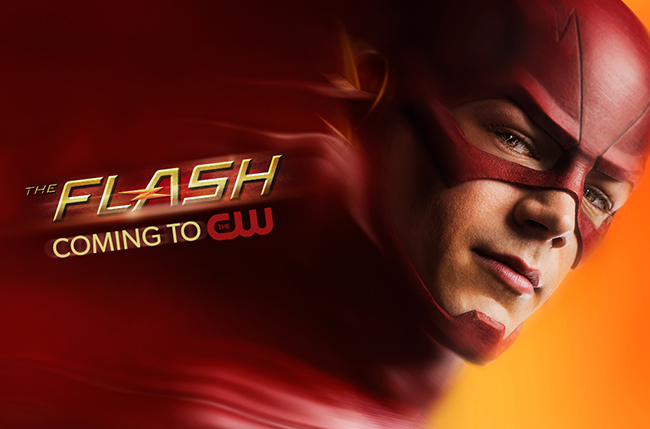 DC Universe Shows
Okay, this is what I'm pumped for more than anything else here. To expand on the world that they established in the gritty hit series Arrow, DC is rolling out three new shows this fall, all of which look pretty darn cool. There's the CW's The Flash, featuring the titular speedy superhero taking on all manner of bad guys (looks like Weather Wizard is first up from the trailer); NBC's Constantine, in which occult master and demon fighter John Constantine comes out of retirement to save the world once more; and FOX's Gotham, showing the early days of Jim Gordon and the Gotham City Police Department. I'm mostly excited for The Flash just because it looks like so much fun, but all these shows have definite potential, considering the source material. They premiere on October 7, October 24, and September 22 respectively.
Supernatural
Yep, it's the last run for Supernatural, and you can bet that it's going to be a good one. Following the blockbuster season nine that turned Sam into an angel for a while, Dean into a demon more or less permanently, Castiel into a villain (again) and Crowley into a hero (what?), everyone's favorite brothers and the rest of their gang are back for the last season ever. Actually, that may or may not be true. Who knows with this show? But what I do know is that it's going to be awesome. Don't miss it. Premieres October 6 on the CW.
The Librarians
So, has anyone else ever seen The Librarian movies? Made for TV, on TNT? Starring Noah Wyle and Bob Newhart? No, just me? Oh, well. For those who aren't familiar, The Librarian is a three-movie miniseries that stars Wyle as a geeky, cheeky spin-off of Indiana Jones as he takes over curatorship of a vast storehouse of ancient wonders housed beneath the New York Metropolitan Library. And now it seems that he's getting some help, as a weekly series will expand on The Librarian's premise while adding four new assistant Librarians to the team. If the movies are any indication, we're in for a lot of high adventure, a fair amount of doomsday scenarios, and maybe a few laughs, too. Sign me up! Premieres December 7 on TNT.
The Bad (or in this case, the Fair)

Selfie
I've honestly considered upgrading this one's rating because of two things. For one, it's got an amazing cast–a.k.a. Doctor Who's Karen Gillan and Star Trek's John Cho. For another, it's a modern-day update of the classic play My Fair Lady, which is pretty entertaining on its own. I'm not a huge fan of sitcoms generally, but this one might be worth checking out if you've got the time for it. Be prepared to see Gillan portraying an Internet celebrity who hires Cho to teach her how to be a real person that doesn't have her head buried in a phone for a change: hence the title. Clever. Premieres September 30 on ABC.
Gracepoint
All right, you got me. This one's on here just because of David Tenant. Anyway, this new cop show is based on the British drama Broadchurch, and stars Tennant alongside Anna Gunn as a pair of detectives investigating a murder in a quiet California seaside town. But when the case blows up and throws the entire town into turmoil, I hope they're ready for Tennant to give them the smackdown Doctor-style. If he's anywhere near as intense and awesome as he was in Doctor Who, things are going to get crazy pretty quick. Premieres October 2 on FOX.
Scorpion
Super-geeks saving the world? Yep, that's pretty much the gist of this new show, based on the real-life experiences of intellectual Walter O'Brien. In the series, O'Brien teams up with a group of other scientists, geniuses, and hackers to take on the world's toughest problems–oh, and did I mention that a cute coffee shop waitress gets dragged into the mix, too? How very Big Bang Theory of them. Premieres September 22 on CBS.
The Ugly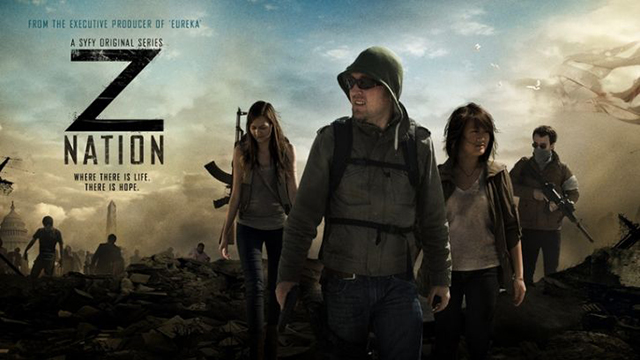 Forever
As if we needed any more shows like this. New York medical examiner Henry Morgan has a dark secret: he's hundreds of years old, and he can never really die. He thinks that studying the dead may reveal the reasons behind his abilities, and his unique set of skills draws him into investigating murders along with a female cop sidekick. I could be wrong about this, I suppose, but to me the cheese factor here is just overwhelming. Premieres September 22 on ABC.
Z Nation
Great, just what TV needed: another Walking Dead rip-off. Well, at least this one stars Lost's Harold Perinneau and Supernatural's D.J. Qualls… wait, is that even a good thing? Well, at least this show's got a setting change from the Southern backwoods to a road trip across the entire U.S.A., as a last-ditch attempt by a group of zombie plague survivors to get the only immune guy from New York to California alive so that his blood can be used to make a cure. And just for the icing on the cake, it's brought to you by the Syfy Channel: the makers of Sharknado. I think that tells you everything you need to know. Needless to say, my hopes aren't high for this one. Premieres September 12 on Syfy.
Channel Chaser is written by Kyle Robertson. You can check out more of his work on his website. Check back every Friday for new articles.