It's the beginning of the week, which means it's time to catch up on what's been going on in the world of anime and manga. There's licensing news for some big-name titles, and as always we've got some simulcasts and physical media to check out. Power up your giant robot, because it's time for This Week in Anime.
Simulcast of the Week: Aldnoah.Zero
We had to talk about it at some point, right? Aldnoah.Zero is this season's big, shiny sci fi mecha show. It's got high production values, lofty storytelling ambitions, and otaku favorite Gen Urobuchi is at the helm. Say goodbye to that spotlight, Captain Earth.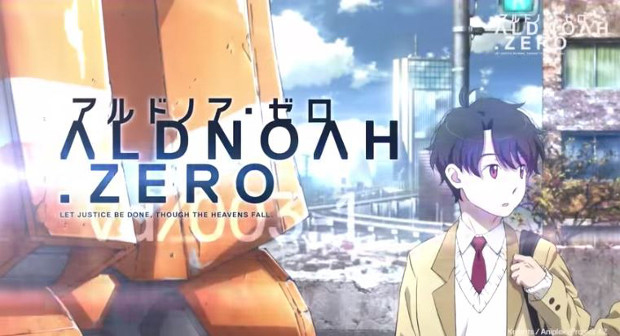 Putting aside the whole Earth vs. Mars space opera, one of the things I like about this series is that it shows some common sense amongst all its apocalyptic grandeur. It feels like someone actually took the time to think about how giant robots might work, not to mention what people would actually do in the midst of an interplanetary war. Not convinced? Give it a shot up to episode three, which offers a Martian princess brandishing a grenade launcher and the first example of sane military tactics I've seen in an anime series since Full Metal Panic: The Second Raid. Go! Stream! Crunchyroll!
Physical Release of the Week: Sword Art Online Novel 2
What's this? A book? With more text than pictures? Be still my heart. Yes, the ever-popular SAO franchise is one of the flagships for a new line of translated novels from Yen Press. If you love the anime, here's your chance to read the original work. If, like me, you think SAO is just OK, buy it anyway to encourage more publishers to bring over light novels. Remember, sales figures influence publishers' future licensing decisions. You can pick up a copy from RightStuf.com here.
In the News: Vampires and Visual Novels
This week brought some interesting headlines for some very popular franchises. First up: good 'ol Hellsing Ultimate. The delightfully violent vampire OVA is coming to US television, courtesy of Cartoon Network's Toonami programming block. The series will take over the time slot currently occupied by Black Lagoon, and will start September 13th.  For bonus points, Funimation will be releasing the final two episodes in the series this October.
For those of you who prefer things a little less action-packed, Sekai Project announced that they'll be releasing the Clannad visual novel through Steam, complete with voice-overs. There's no official release date as of yet, but it's good news for fans of the classic Key tear-jerker.
All right, that's another week down. Go forth and enjoy some anime, and come back next time when we'll totally have this column out on time.
This Week in Anime is hastily cobbled together by Paul Jensen. You can follow his ramblings about anime and manga on Twitter. Check back every Sunday for new articles.